Our industry has fallen in love with the words Branch Transformation. By now you may be tired of hearing them. Before you tune them out completely, I would encourage you to take a step back and look at the bigger picture.
Your customers already have enough reasons to avoid dropping by your branch. Yet we know, that once they enter your branch, you can serve them better than ever before.
Here are a few vital questions to consider:
- Is your bank's goal to eventually eliminate a branch completely and drive online user adoption?
- Is your customer's first interaction with a human or a device?
- What does customer service mean to your institution?
Based on conversations with hundreds of banks and credit unions across the United States, I have discovered many are seeking to move their teller front line closer to their front door.
I was curious to see what other experts in the industry had to say about branch transformation. So I did some research and found a few really interesting articles (see list below).
The following is a brief summary of my 3 Key takeaways. I hope they help you change your view of the words branch transformation.
1. Branch Transformation Will Not Lead to Branch Extinction Anytime Soon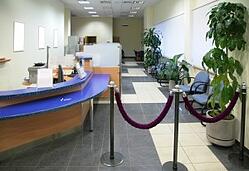 Although everybody loves a good debate, I personally don't see the day where branch transformation leads to branch extinction in my lifetime. Sure, the traditional teller line will soon disappear like the dinosaurs, rotary dial phones, 8track tapes and typewriters, but the baby boomer's banking habits are deeply engrained. Their desire to come into a branch is here to stay for at least a few more decades. Given the fact they control approximately 30 Trillion in assets, bankers would be wise to offer them a physical place to receive financial advice. Even when the Boomers no longer roam the earth, I believe future generations will still want to participate in some type of human interaction surrounding their financial transactions. I am holding on to the hope that future generations will learn that not everything can be achieved via text.
2. Branch Transformation Does Not Always Mean Simply Adding New Devices
There's a big difference between designing your member or customer experience around new technology vs. simply adding devices to an old school branch layout. The best financial institutions begin with the end in mind by asking, "What experience are we trying to create for our customers?" Then, having answered that vital question, they can best determine where they need to input new technology in order to achieve their desired outcome.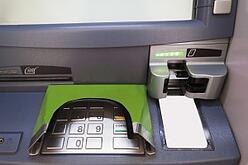 3. Customer or Member Convenience Does Not Only Mean More Access to Self-Service
The word "convenience" is too often being defined as giving the customer more accessibility to do things for themselves, including 24 hour access or extended video hours. We would be foolish to overlook those valued customers (aka baby boomers) who are less comfortable interfacing with technology than they are with people. Based upon my experience, the best financial institutions understand the need to continue provide customers with personal access to engaging, educated and service-oriented associates on the front line; not just more hours in the day to serve themselves.
I hope sharing my 3 key takeaways has reenergized your passion to create a unique customer experience. Just because the words branch transformation are overused; financial institutions should not overlook the need to rethink the design and flow of their branch experience.

For your reference here are some interesting branch transformation articles:
KPMG: BMO ramps up branch transformation by Robin Arnfield
http://www.kpmg.com/Ca/en/industry/FinancialServices/Documents/Retail-Banker-International-BMO-Article.pdf
Cummins Allison: The critical role of ATMs in the transformation of branch banking
http://www.cumminsallison.com/us/en/downloads/file/Role_of_ATMs_in_Branch_Transformation.pdf
DBSI: The Death of the Teller Line by Emily Sweillam
http://blog.dbsi-inc.com/branch-transformation-blog/the-death-of-the-teller-line
BAI: Traditional to Experiential Branch by Jaime Dominguez
https://www.bai.org/bankingstrategies/print.aspx?id=75ad1b6b-66ed-4c8d-bde5-f3cf1256d6ba