All of us strive to find new ways to become more productive in our job. A teacher institutes a particular method of teaching her students so that retention levels and test scores rise. A salesperson adopts a proven approach used to pique interest in his company's products to grow his pipeline. The subject of productivity and efficiency are the elephants in the room. There is no doubt in my mind that technology is the answer for any industry.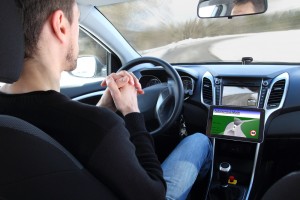 I recently read an article by John Brandon, contributing editor for Inc.com, titled, "Meet the Founder Trying to Start the Self-Driving Car Revolution". In the article Brandon introduces us to a man by the name of Kyle Vogt, whose company Cruise Automation has made huge advances in fulfilling his vision of becoming the first company to sell technology to enable cars to drive themselves. For those who commute to work like I do, the prospect of an autonomous vehicle taking over the controls on your way to work sounds very intriguing. I commute 10 days a month to work; and it takes me on average one hour and fifteen minutes each way. In total, I spend 25 hours a month in the car priming my vocal cords for "The Voice" tryouts. Basically, a full day of production lost each month when I could easily work on a final draft of a sales presentation, check and respond to email, organize my day, or I could even take the time to let mom know how I'm doing.
Imagine the gains in productivity if a teller were taking advantage of technology to enhance their current process for managing cash? There would be a dramatic reduction in time spent interacting with cash; leaving more time to focus on tasks that actually generate revenue for the financial institution.
My experience in the banking industry includes holding various positions within a retail branch for both banks and credit unions. When I was a vault teller for one of the largest banks in the Southeast, I had the arduous task of determining my branch's overall cash levels while taking into account a "best guess" for our customer demand on that cash every week. Believe it or not, I used HAND WRITTEN vault logs! At the time, management was certainly not concerned with any loss in production from me as a result of this process. The only other responsibilities I had was posting deposits, processing withdrawals, and cashing checks. So, as cumbersome and time consuming as the process of managing our cash was, it wasn't broken from management's perspective. I could manage the branch cash and still maintain a required level of production processing transactions for customers.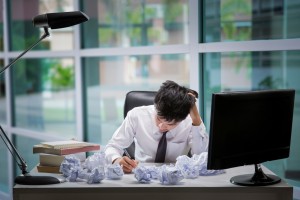 However, the role of today's teller has evolved into a more "universal" sales associate role with the added responsibilities of opening new accounts, cross-selling new products and services, and in some cases, originating loans. When you factor in the time constraints of these new responsibilities, relying on a manual process to manage cash seems absolutely ludicrous.
This is not to suggest financial institutions do not leverage technology at all; quite the contrary. In an effort to stay competitive in their market, with a focus on new ways consumers interact with their financial institution, more and more banks and credit unions are adopting a technology that can actually provide production gains for their customers called Remote Deposit Capture. This innovative approach to deposit transactions provides the convenience of scanning and depositing checks electronically from anywhere using a smartphone or tablet. Gone are the days of taking your lunch hour to drive to the bank and stand in line just to deposit that $20 check from grandma. Technology, such as remote deposit capture is changing the landscape of banking, but is technology the answer?
The prospect of a piece of technology taking over the controls of managing cash for bank and credit union employees, while freeing up time to focus on their customers, should also be intriguing, but an estimated 75% of financial institutions do not take advantage of such a technology. In essence, that is an enormous amount of lost production in an industry where the role of the person responsible for managing cash is developing and technology is available to fill in the gaps. Financial institutions are introducing technologies that benefit the consumer, but when do they start to take on innovative solutions that benefit not only their customers, but themselves?
We strive to find new ways to be more productive in our job, and technology can help us to achieve that. For autonomous cars, unfortunately, the technology is not yet mainstream so I will need to find alternative ways to be more productive. However, for financial institutions, the technology to increase productivity is here benefiting both the consumer AND the financial institution and must be considered as a strategy of getting the most out of their staff.