You may not be aware of the 7 forms of waste in the manufacturing industry, first defined by Toyota; but what about banking where manufacturing waste isn't relevant? In this blog series we explore 7 areas of waste in banking that occur in the cash inventory management process and how you can identify them to improve your efficiency.
When we think about cash inventory management, we often consider basic principles like Just in Time (JIT) Inventory and Safety Stock (automatic buffers based on actual usage). However, there's another side of cash inventory management that should be evaluated to optimize processes, the supply chain and overall inventory for banks: waste.
Defining "Waste" in Banking
In any industry, waste can be described as inefficiencies in processes. This can range from internal processes like cash ordering to external processes involving customers such as loan origination. Toyota pioneered the process to identify "waste" that could be removed in order to optimize efficiency in their industry. Taiichi Ochno, Chief Engineer of Toyota left his mark by creating the 7 Wastes of Manufacturing.
Today, many industries are adopting the Toyota waste methodology and applying it to their business, removing waste from their processes and gaining efficiencies.
Over the few next blogs, we will discuss how we've applied the basic principles from Toyota's 7 Wastes of Manufacturing in order to shed light on the seven areas of waste that are killing your bank's efficiency that are pictured below.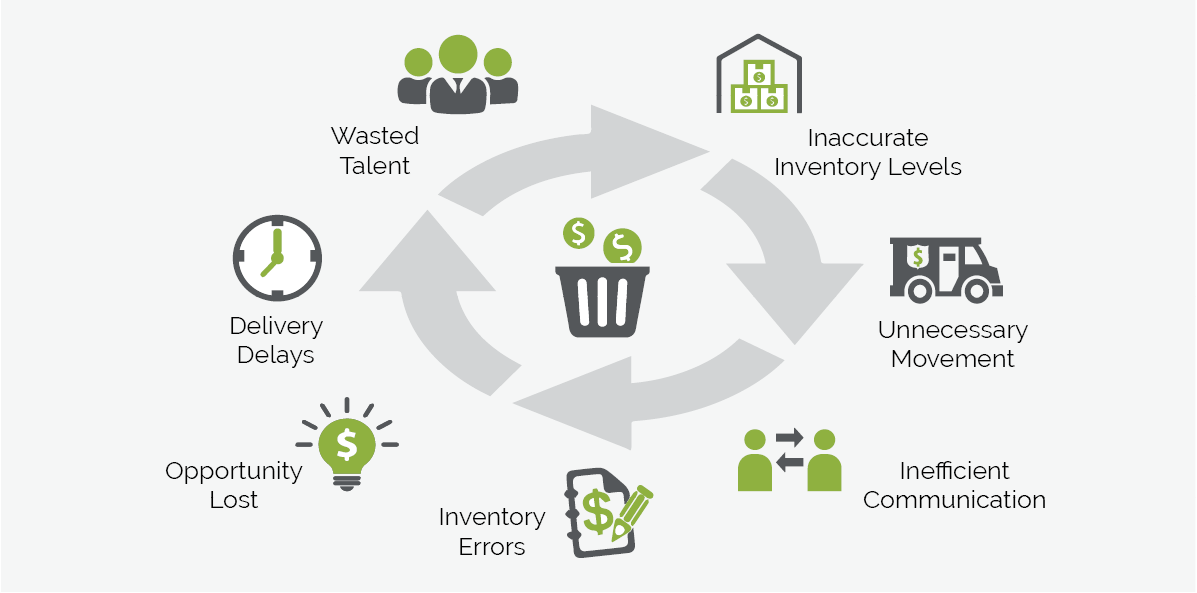 According to a Deloitte study, the banking industry has not yet caught up with manufacturing regarding process improvement and the reduction of waste. In fact, there is a shockingly high proportion of processes within a financial institution that are wasteful, but very few people ever notice. By being aware of and identifying potential wastes in processes, banks will be able to cut waste from their organization and see an increase in cost reductions, process improvement and overall efficiency across the institution.
To learn more about how these wastes are killing your financial institution's efficiency, click link below to download our new e-book, "The 7 Areas of Waste That are Killing Your Bank's Efficiency."